Eggs & Issues- Legislative Session Wrap Up
Name:
Eggs & Issues- Legislative Session Wrap Up
Time:
8:30 AM

-

10:00 AM CDT
Registration:
Online registration for this event is closed. Please call the Chamber at 651.578.0722.
Event Description: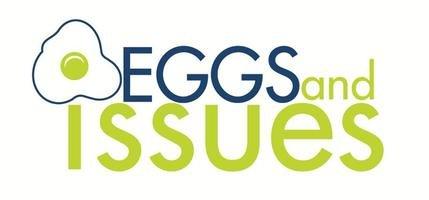 Join us to hear from Laura Bordelon, SVP of Advocacy, Minnesota Chamber of Commerce, who will provide a 2018 Legislative Session Wrap Up.

About the Program: Every two years the Minnesota Legislature convenes for a biennium legislative session: A two-year period to pass important legislation and address critical issues. In the first year of the 2017-2018 biennium, the chamber made significant and meaningful progress on a long list of business community priorities: tax relief; transportation investment; health care; environmental permitting; early childhood education; and preventing workplace mandates workplaces. Many of those priorities have taken years of advocacy to achieve. The 2018 session served as a continuation for these issues that were left at the end of the 2017 session as well as tackling new legislation. Against the backdrop of a shorter session, an election year, and the Governor's final year in office, this session was complex and anything but boring. In this presentation, we will discuss our advocacy, our opinion on the nature of this legislative session, and what we anticipate in the future.

About the Speaker: Laura Bordelon is senior vice president for advocacy at the Minnesota Chamber of Commerce, a position she has held since November 2011. In her role, she leads the organization's public policy, grassroots and political engagement strategies.

She directed the Minnesota Chamber's education, telecommunications and energy policy from 2000-2004. She was a policy director for Governor Tim Pawlenty from 2004 to 2005 and then was named director of legislative and cabinet affairs in 2006. She most recently was director of corporate state government affairs for Medtronic Inc. She graduated with a Bachelor of Arts degree from the University of Minnesota and is a board member of the Minnesota Government Relations Council and the Minnesota Zoo.

Eggs & Issues is a series of forums that provide Chamber members with an opportunity to hear about issues affecting the business community, while enjoying a light breakfast. Each event is highlighted by a guest speaker and allows time for questions and answers.

Location:
Hilton Garden Inn
420 Inwood Avenue
Oakdale, MN 55128

Breakfast Buffet: $16 Members/$20 Nonmembers

Registration: 8:30 a.m.
Presentation: 9:00 a.m.